Overseas Procurement with China's Supply – Case of Suppliers Consolidation Services Integration (Special Steel)
Overseas Procurement with China's Supply – Case of Suppliers Consolidation Services Integration (Special Steel)
Misumi, a world-renowned integrated supplier of mould and accessories, with R&D throughout over 20 countries and regions around the world, and 18% of market share, is the leader in muold and parts industry.
More than 50% of the special steel required by the company's products are sourced from China, but many problems have been encountered in the procurement process, which could not meet the global manufacturing requirements. ADP, capturing this very opportunity, provided the Export-integrated service for its special steel since 2014. We also improved its purchasing and supply operation mode so that Misumi can be fully upgraded in aspects of purchasing chain, supply chain, capital chain, logistics chain, inventory management and dynamic control.
Below are the before-and-after: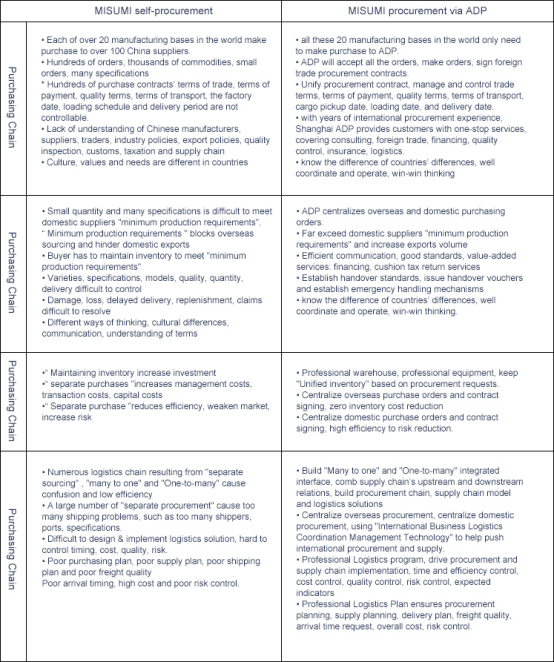 Without permission, shall not be reproduced:Shanghai Oriental Tung Sheng Import and Export Co., Ltd.